Amazing Africa
The exhibition Amazing Africa is built upon the precious specimens donated by the late Mr. Kenneth Behring, founder of the World Wheelchair Foundation.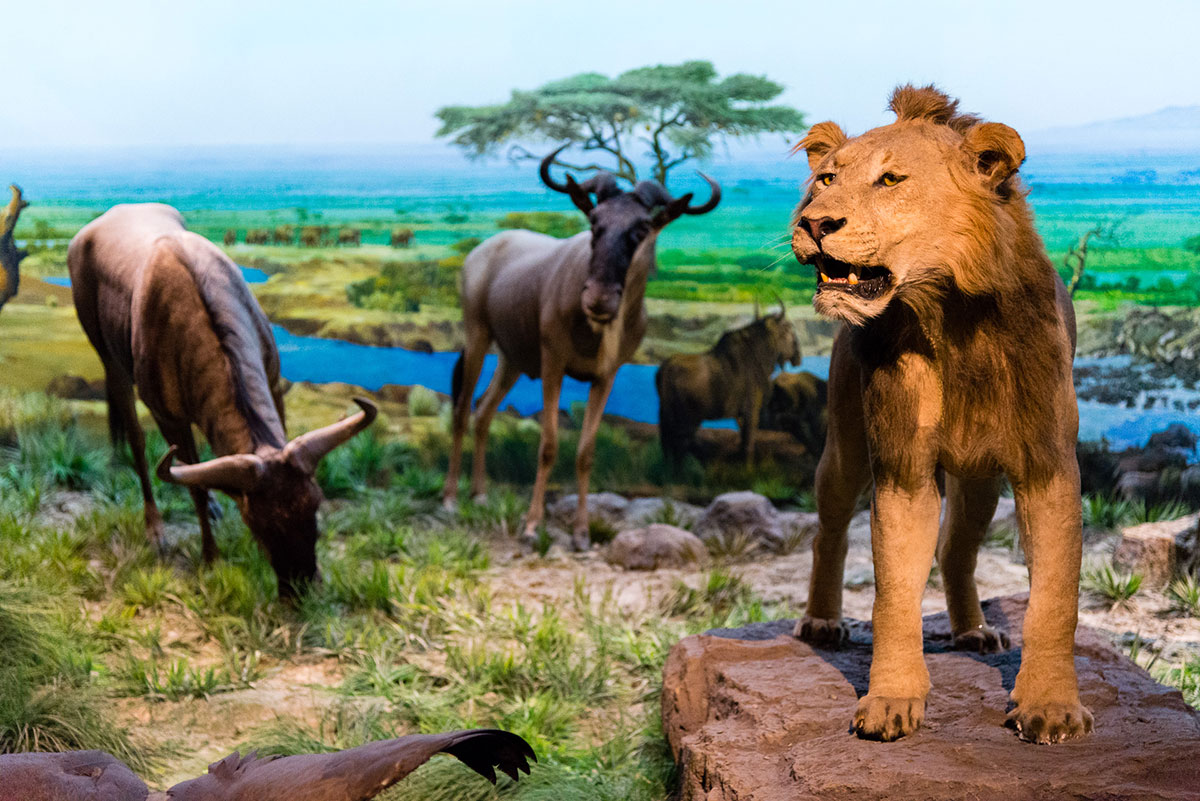 Amazing Africa recreates the natural habitats of wild animals and unfolds the miracles of the land with bilingual display panels and various modern techniques. The most representative wild animals of the African continent are shown as if they are still alive in their natural world.
The exhibition features a panoramic landscape, connecting the virtual terrain and visual background and, with animal specimens in this open scenery, creating a spectacular African diorama.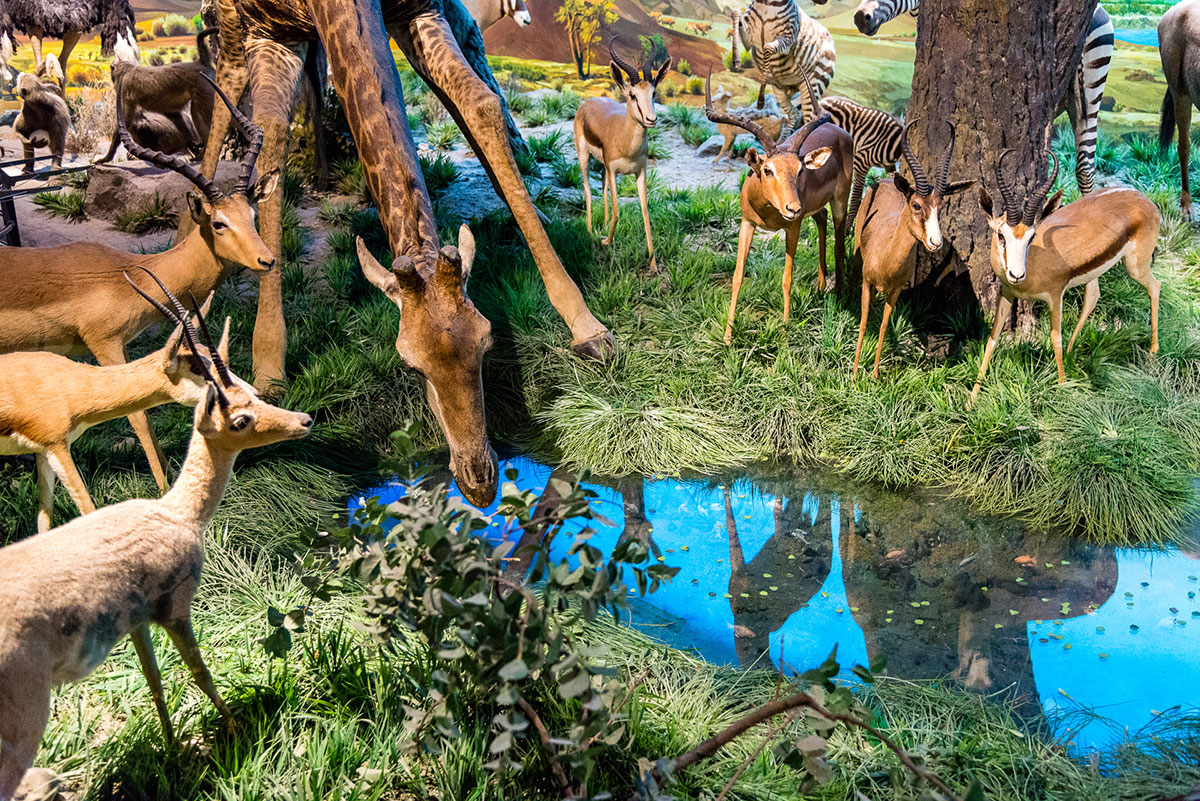 In the west wing of the hall, visitors can learn about the animals of different continents by "feeling" the surface of the virtual land; they can find out the secret of giraffes' long necks by comparing the specimens of the ancient and modern giraffes; they can view a scene of lion hunting to understand the law of jungle. In the Maasai's exhibition hall, visitors can take a glimpse of the Maasai village, walk into the Maasai banda (thatched house), feel the life of Maasai, and closely watch the Maasai.
The exhibition takes us to Africa. Without stepping out of our land, we can explore the wonders of the realistic Africa.